Tasting notes: Sweet and mellow with tart citric acidity; lemon, grapefruit and chocolate flavors.
Fresh Roasted Weekly
Whole Bean
Medium Roast
USDA Organic
Coffee packaged in resealable valve bags
Honduran coffee beans sold in 12 ounce bags, or choose a 5 pound bag and save.
Slideshow
Other top rated products
4.4 star rating
5 Reviews
Thank you for posting a review!
We value your input. Share your review so everyone else can enjoy it too.
Thank you for posting a review!
Your review was sent successfully and is now waiting for our staff to publish it.
Thank you for posting a question!
Please click on the link in the confirmation email we just sent you to submit your question.

Your question will appear on the site once someone answers it.
T
Tiffany F.
4.0 star rating
Medium Roast Honduras
Review by Tiffany F. on 14 Apr 2020
review stating Medium Roast Honduras
I am not familiar with 1st in Coffee but my wife orders tea here so she decided to order me a bag of coffee beans to try so here is my review;
First appearance: the bag looks like it took in some air and I could not find a date roasted on the bag. Maybe get a better, air tight, bag? Upon opening the beans smelled great (wish I could describe scents better but that's not my forte and I have seasonal allergies too!)
Brew: I decided to use my standard Cuisinart Perfectemp so I could compare without my created variables of my Clever Coffee Dripper (which I love!). I measured and ground my standard 4 tbsps of beans to 36 oz of water (I like strong coffee).
Taste: The first thing you notice is the crisp acidity. It's not overwhelming, like some coffees, and finishes with softness in the body and a lingering, oily, finish. I would describe the tastes of bittersweet chocolate and acidic fruits.
My go to coffees are dark roasts (Peets Major Dickason, La Colombe Corsica) so I'm trying to be fair and impartial in my review but I also won't claim to be an expert in med roasts.
Overall this coffee was enjoyable. I'd call it bright with a lingering finish. It's not my cup of tea...or coffee but I won't have a problem finishing this bag.
For the price this a very good bag of beans and if you're looking to try something better than most things on the grocery shelf I'd recommend picking up a bag. As for me, I'll return to my beloved dark roasts once I've finished this bag.
Cheers!!!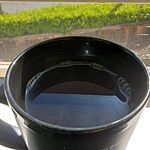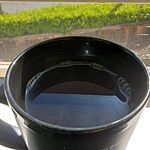 On Honduras - Cooperativa RAOS
Honduras coffee pleasant surprise
Review by Paul R. on 2 Aug 2020
review stating Honduras coffee pleasant surprise
Coffee has a robust aroma and flavor but is also exceedingly smooth. The small of the packet when opened was invigorating.
On Honduras - Cooperativa RAOS
M
Marcia M.
5.0 star rating
honduras
Review by Marcia M. on 8 Apr 2020
review stating honduras
Honduras is med brew with lots of cocoa flavor.
I would buy it again
On Honduras - Cooperativa RAOS
A
Armando M.
4.0 star rating
K
Kedric N.
4.0 star rating
real good
Review by Kedric N. on 8 May 2020
review stating real good
very good coffee. got only 4 stars only because i compared it to the columbian el tambo which i got in same shipment.
On Honduras - Cooperativa RAOS