Key Features:
The Elektra chrome and brass manual espresso maker for the home features a very special design. The retrò style attracts the gaze and bestows elegance on the surroundings. The gleaming finish is the mirror of unrivaled quality. The S1CO's performance in making quality espresso and cappuccino equals its beauty.
Beautiful Design
Exceptional espresso and an awe inspiring design provide the best of two worlds. The polished chrome and brass finish combined with Italian retro styling make the Elektra S1CO the center of attention.
---
Spring Piston Lever Operation
Lever operated, you pull the lever down against a spring piston, which when the lever is released, pushes hot water through the coffee resulting in a consistent, perfect espresso extraction.
---
Pressure Gauge
The pressure gauge shows the steam pressure in the boiler. When the needle is in the green area you are at the optimal time for preparing espresso.
---
Brass Boiler
With a volume of 1.8 liters, the boiler provides exceptionally dry steam for frothing milk for cappuccino.
---
Slideshow
Other top rated products
5.0 star rating
6 Reviews
Thank you for posting a review!
We value your input. Share your review so everyone else can enjoy it too.
Thank you for posting a review!
Your review was sent successfully and is now waiting for our staff to publish it.
Thank you for posting a question!
Please click on the link in the confirmation email we just sent you to submit your question.

Your question will appear on the site once someone answers it.
Electra micro casa a leva
Review by Jeffrey M. on 22 Mar 2018
review stating Electra micro casa a leva
Beautiful machine that makes delicious espresso and is excellent in making micro foam for caps and flat whites. Love it☕️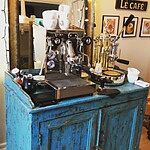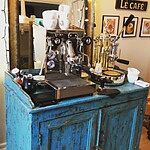 On Elektra S1CO Micro Casa Lever
love it but I need
Review by stefan i. on 1 Nov 2019
review stating love it but I need
love it but I need more time to learn about the art of making espresso. excellent machine.
On Elektra S1CO Micro Casa Lever
Only theory in my brain- and it worked as I thought it would.
Review by bmoreadam on 11 Jan 2015
review stating Only theory in my brain- and it worked as I thought it would.
Before buying this, I had only in my mind, the idea of what needed to be done. I must say-its cake. Sure getting a tamp down perfectly every time is tough and will take some time- but in the first day I was making some great shots. This works perfectly. Also for descaling- I see a lot of different information. A brass boiler safe descaler will work) BUT THIS IS WHAT NO ONE MENTIONS- Due to the main boiler cap and steamer threads- it is very easy to rig up a flush from your sink to the unit and then out of the steamer. Let this run for a bit and you are going to get 100% flush of the boiler and sight tube. Not really sure why that information is missing all of the internet- for any of these manual machines really...seemed like a simple idea. It works- and you dont have to shake the machine around like some reviewers mention...which seems totally stupid by comparison. Only thing that seems "cheap" would be the plastic ball valve knob. I am sure this is to insulate the temperature but it would have been nice to see something a little more formal on this machine-perhaps a knob that was more slight.
On Elektra S1CO Micro Casa Lever
A Really Great Espresso Machine
Review by Tom on 17 Dec 2014
review stating A Really Great Espresso Machine
I'm totally happy with this purchase, even though it was more money than I wanted to spend. I've had other espresso makers and I've always been disappointed at how difficult it was to get a high quality espresso with good crema. This Elektra Casa-Leva delivered top quality espresso with good crema first try out of the box. I expect it will be even better with fresh roasted beans and a little bit of practice. The machine is gorgeous and functions beautifully. I can't imagine that I'll ever need another machine than this one. !st in Coffee's customer service is great. The folks are informed and friendly and were easily accessible. If you are weighing options for a lever machine and aren't sure you want to spend the extra money for this one, go ahead and splurge. It's worth it if you can manage it.
On Elektra S1CO Micro Casa Lever