Capresso 10 Cup Glass Carafe
Slideshow
Other top rated products
5.0 star rating
26 Reviews
Thank you for posting a review!
We value your input. Share your review so everyone else can enjoy it too.
Thank you for posting a review!
Your review was sent successfully and is now waiting for our staff to publish it.
Thank you for posting a question!
Please click on the link in the confirmation email we just sent you to submit your question.

Your question will appear on the site once someone answers it.
Longtime customer
Review by G on 4 Nov 2018
review stating Longtime customer
Bought my Capresso 454 conical grinder/coffee maker YEARS AGO....(15-18 years ago)and have been back to buy the gold filter which begins to separate at the top or bottom and starts leeching coffee grinds .... Filter packets and once every 5 or so years I break the glass pot (i think I'm on my 3rd or fourth) ..... And I'm always amazed that 1st in coffee is not only still in business but his prices stay competitive and ordering is smooth w/shipping tracked and extremely fast and safely packed.

1st experience with a buying this expensive machine (handle with care) purchase and immediate seamless return impressed me. I bought the stainless steel capresso 454 and called asked if I could return it because I was getting a metallic taste from the carrafe and would be happier with the black w/glass version ..... Returned/exchanged without question....this great online customer service experience from the very beginning has and will keep me faithfully returning for accessories and......... when this Capresso drips its last drop..... I'll be back for an upgrade.... Until then, I'll just thank you for years of service and continue to recommend 1stincoffee.com to everybody!!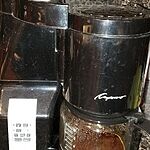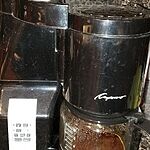 On Capresso 10 Cup Glass Carafe
Replacement Carafe Happiness
Review by Sidni W. on 26 Jan 2017
review stating Replacement Carafe Happiness
This was the only site I could find to replace our broken carafe. I was hesitant because I didn't know the company. However, they had impeccable customer service and I am completely satisfied. Everything was shipped in a timely manor. Thank you, 1st in coffee!!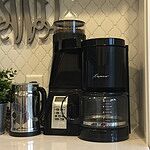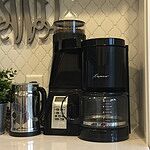 On Capresso 10 Cup Glass Carafe
Capresso 10 cup carafe
Review by Debbie S. on 12 Dec 2018
review stating Capresso 10 cup carafe
My last one was just so old and the plastic piece on lid finally broke off. So glad I could still get the replacement for my very aged Capresso coffeemaker, still going strong. The parts last a long time.
On Capresso 10 Cup Glass Carafe
Fast delivery, good product
Review by Judith D. on 7 Dec 2018
review stating Fast delivery, good product
1st in coffee had exactly what I needed and got it here fast. They only had the white version but I was able to take the handle and lid off my old black version and switch it out for the white handle and lid so now it matches my coffee maker perfectly.
On Capresso 10 Cup Glass Carafe
Capresso replacement carafe
Review by Daniel C. on 15 Nov 2018
review stating Capresso replacement carafe
This is the 2nd time I have ordered this carafe. My family is clumsy!

I was pleased with the service and the timely manner my order was received!
On Capresso 10 Cup Glass Carafe